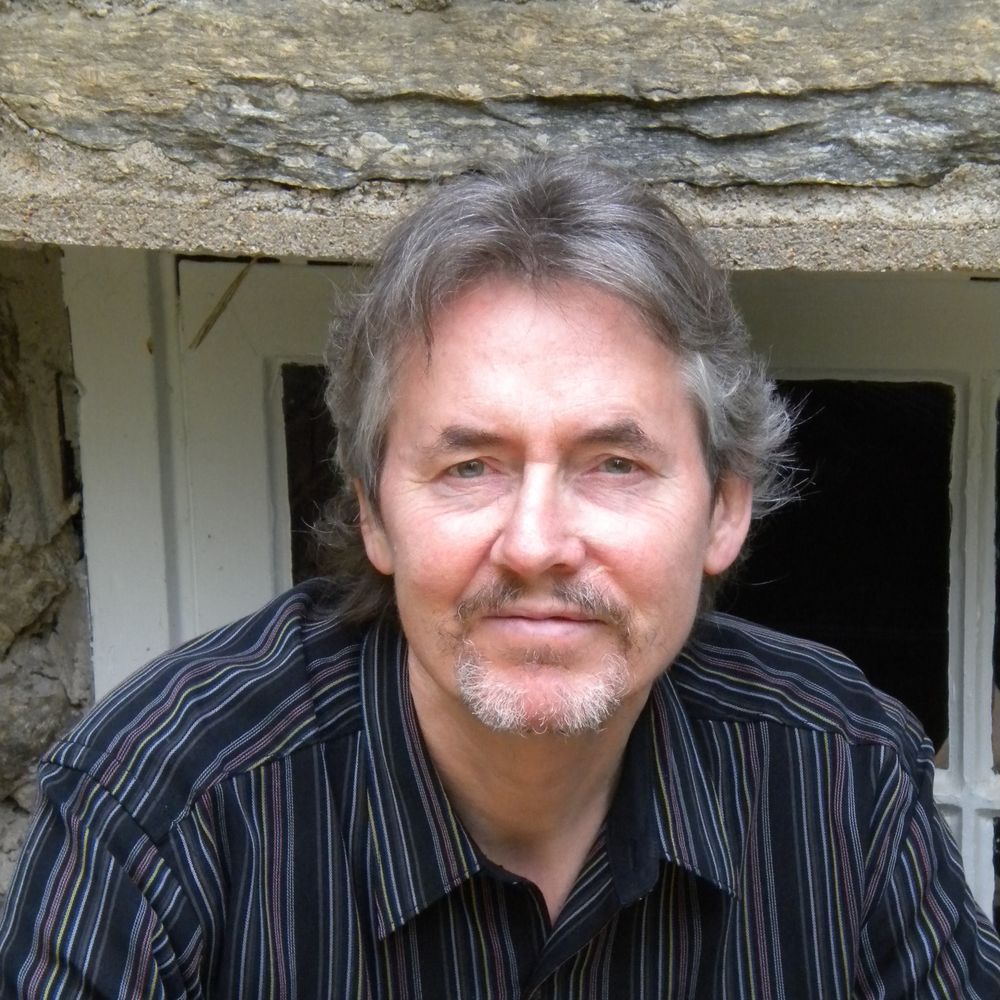 What Danny's students are saying
"I love taking voice lessons with Danny Ellis. I sing better now with what he has taught me. My voice used to get tired after doing a lot of gigs in a row, but now it stays fresh and strong. Danny shows me how to take care of my voice for the long run, and also how to find the heart of the song when I'm nervous on stage. I can turn a gig around with the techniques Danny showed me. He teaches me how to find a more heartfelt perspective and a better appreciation of all that is possible in music." David Wilcox.
"I've been singing for almost 50 years and recently I've been almost hamstrung by incapacitating nerves. Danny showed me how to reconnect to what inspired me to sing in the first place; the simple joy of letting go to your own voice. I'm back on track now and having fun instead of being racked with anxiety. I am so grateful for his good natured wisdom and guidance." Peggy Seeger.
"With my voice, I had set an intention a while back to more consciously open to a deeper understanding of Love so that I might manifest it more freely, authentically and compassionately. This has taken me on a surprising, no-kidding, woohoo, intensely creative, emotional and, often, mysterious ride guided by many, many gifts. You, sir, are one BIG gift and I want to express my deepest gratitude to you, Danny, for being who you are... and for sharing your musical and spiritual understandings with intelligence, skills and grace while holding a space for me to do my work and music. You are an exceptional teacher… Thank you." Carolyn L.  Asheville NC.
"My music was being hijacked by my performance anxiety when a friend suggested I meet with Danny. Danny is not your average music teacher and vocal coach. He guided me to go beyond the surface of my music to how my spirit is impacted by, and connected to through music. Danny helped me learn breathing, singing and mediation techniques that help put my mind and body in a place of ease in order to perform more comfortably. Just being in Danny's presence was inspiring and good medicine for a busy and questioning soul, like myself. What I learned from Danny continues to give me new insights as I evolve in embracing the music inside me and sharing it with others. I highly recommend working with Danny if you are looking to embrace all of what is possible through music, self-expression, and self-actualization."  Susan M. Asheville NC. 
"I went to Danny looking to find my voice in more ways than one. I chose him because what I see in his music is a true art that both transcends and embraces the potential of our lives by showing us what it means to transform our stories into something beautiful. What a great example!  Being a musician and a teacher for many years, I was amazed at what techniques he was able to show me immediately to up my game. He is creative and full of ideas that pinpoint your weaknesses and can give you tools that are exactly what you need to help build you up. All of my students have benefited and still do from what I have learned from him. Music has always been a means for me to connect to something greater than myself and at times I feel as though I am walking a bit lost and in the dark. Danny has helped to shed light and point me in a direction that I was unable to find on my own. He is a treasure and I feel his work is that of a rare teacher who can help you discover you." Beanie Odell--Music teacher, Asheville NC. 
  "I know I shared this with you when we spoke that night, Liz, and I did my best to convey this to Danny. But it bears repeating. Danny's class blew me away. I was intrigued by the concept, but had no idea what was in store. I learned so much, and learned even more by watching others in the class have their own revelations. Truly amazing. Singing aside, so much of what Danny talked about resonated with my personal journey too; that was an unexpected gift for sure. I'm currently going through a training and certification program to become a personal coach, and a lot of the work I've done in class correlates to the heart of what Danny aims to teach. I remember the moment, during the first day of his class, when it hit me that I had walked into something extraordinary. I thought I was going to explode I was so overwhelmed; I could barely sit still! And every day just got better. I consider myself beyond lucky to have wound up in his class, and I'm a better person for it. I can only sum it up with my own version of eloquence: Big-Ass-Joy!!!"Catherine G. Student at The Swannanoa Gathering.
Danny, I again want to thank you so much for allowing me to study guitar under you. You have helped me to connect with that spirit within myself that longs to express itself through music. I always thought that playing was a discipline of constant practice and attention to the details. I am discovering the core within myself that has been suppressed by my previous approach to learning music. This has energized me and made playing the guitar a pleasure that I have never known before.  I look forward to continuing my tutorage under you.

Kert Phillips 
"I started piano lessons with Danny Ellis 3 months ago...I have learned more in the past 3 months than I did in the 2 years of lessons I had taken with a previous instructor...and am loving it!  Danny teaches at my pace and has actually started me singing-something I thought not possible! 

D

anny has also introduced me to 

the world of meditation-and although I am just a beginner in this practice, I can already feel the positive change it is making in my life-I am sleeping better and longer and for the first time learning to have a quiet mind.  I

 eagerly look f

or

ward to my weekly lessons

!

"
Danny, I want to express my deep appreciation for the wonderful teacher you are. I have been playing music for a long time and I knew there was something I had not touched into that was much deeper than lyrics and chords. After watching you perform, and having the opportunity to get to know you, I knew that you could take me to the next level as a musician. What I did not expect was that you would take me to the next level in many other areas of my life. You have also given me some wonderful new tools for more relaxed and authentic performances. Studying with you is one of the best decisions I have ever made. Pope McElvy
I have had the great priviledge of taking several workshops and lessons with Danny Ellis. Studying with Danny is an experience like no other - you'll sing together, talk deeply and learn about yourself and your music. Danny teaches you to sing from the heart; he teaches with a whole different focus than any other voice lesson or teacher I've ever experienced, and it changed my way of singing forever! Julie McCarrin
Every lesson from Danny is two lessons in one - one for my voice, and one for my soul.  It seems every technique he teaches is a metaphor for life itself. In learning to breathe, I learn how to be.  I tune pitch through tuning my emotions.  I project through finding my inner strength and sharing that with others.  It sounds quite esoteric - but Danny makes it all so very natural, like remembering something I knew long ago but had forgotten. I took my first voice lesson ever when I was in my early forties; I was nervous and did not know what to expect.  Danny made the experience joyful, engaging, and most of all - fun.  He can teach the most accomplished professionals or those brand new to the world of song.  I'm not sure who enjoys the lessons more - him or me.  He clearly loves his work and has an immense depth of talent and skill to share.  I'm especially impressed that the lessons work so well over Skype! Marcia Walker
Oh my God! Yes & Amen! That has to have been the most amazing "lesson" I know I've ever experienced. It was just so freeing & joyous & FUN !!! So much opening up, kind of like I'd been filleted (but completely in a good way!) just all this sh-t falling away & my true voice at long last breaking free of so many fears that have been holding it back. And then ... to top that with getting in touch with how I was feeling at that moment & singing from that place while at the same time staying connected to all the rest. Words just can't express what I felt & continue to feel. It was just fracking amazing! And so freeing - and FUN :)!! Julianne Evers.
For years I have longed to improve my singing, not for professional  reasons but for my own enjoyment and to sing more harmoniously with others.  Having attended several concerts where I not only heard Danny's remarkable voice but also some of his life experiences  I decided   to take a series of voice lessons. At the time I was struggling with some physical challenges.  Danny with great compassion, focused on healing meditations and at the same time gave me ways of breathing and opening my heart and voice. Although since high school (a very long time ago!) I have been self conscious about my singing I gained not only better technique but also confidence and pleasure in hearing my voice.  His teaching is clear, gentle and encouraging.  Go for it!  Danny, in a dark time in my life you  brought light and joy.  Thank you! Ray Hearne Asheville NC
So in the past few years, I have taken courses by outstanding faculty on songwriting craft. 
But the embarrassing secret underlying all this seeming progress was that my songs seem shallow.  There is hardly a line in any of them that really speaks my truth.
That's why I turned to Danny for help.  When he asked me what would make me most happy in my songwriting, I said, "To have the courage to sing the truth."
After only one intense but highly enlightening lesson from Danny, I can see that truth in my songs is not only a possibility, but I expect it will eventually become what is normal and natural for me.  
Danny is gently and masterfully helping me retrain my approach to songwriting.  By focusing on breathing from the core and seeing what lies in my peripheral vision, distractions can be ignored in favor of all the emotions and hidden stories within that make me unique.
During my first meeting with Danny, amidst all this learning about breathing, gravity and levity, and peripheral vision, he asked me to sing a song, any song.  I sang "You Are My Sunshine."  I hardly recognized the voice I heard, because I think it was the first time I ever heard "me" sing.  Wow!!! Patricia M. Asheville
In his workshop, "Three Bridges to Wholeness: A Heart/Mind/Body approach to Spirituality," Danny Ellis moves effortlessly between teaching and song, mantra and mindfulness.  And having just hosted both a concert and a workshop by Danny, we were moved by his ability to so easily connect and draw together our disparate parts, as he engaged everyone from the depths of great spiritual wisdom. Danny has been down the road and has done his work; now he returns to help other pilgrims on their journey with all the enthusiasm and grace of a true teacher.  We highly recommend Danny in his dual capacities as both singer songwriter and spiritual guide, and look forward to his return to Tigg's Pond! Rev. Posy Jackson and Lyndon Harris, Co-Directors, Tigg's Pond Retreat Center,Zirconia, NC